Traveling Safely with Diabetes
Shaw's Osco Pharmacy

/

Oct 5th, 2018
Traveling Safely with Diabetes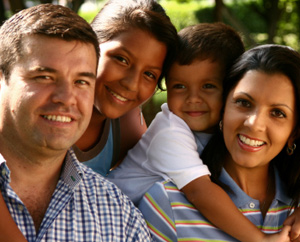 Pack medications, syringes, and blood testing devices in your carry-on bag so they are always with you
If you're thinking about taking a trip, don't let having diabetes stop you—with a little extra planning, you can go anywhere and do most things. Exactly what kind of planning and preparation you'll need to do depends on where you are going and what kinds of activities you have planned. The American Diabetes Association has published a list of guidelines and suggestions to help you prepare for travel:
See your doctor before you go. It may be important to:

Have an exam to make sure your diabetes is well controlled.
Get any immunizations you need at least one month before leaving.
Ask for a letter explaining that you have diabetes and describing your diabetes management needs, such as medications, syringes, and devices.
Get emergency prescriptions for diabetes medications and syringes, just in case you run out.

Wear a medical ID bracelet or carry a medical alert card.

It should provide information about your condition, your medications, and what to do in an emergency.
Carry medical ID in the language(s) of the places you are visiting.

Pack twice as many diabetes supplies as you think you will need.

Pack medications, syringes, and blood testing devices in your carry-on bag so they are always with you.
If you use insulin, have a plan for keeping it cool while you travel. It doesn't need ice, but it needs to be protected from heat.
Bring snacks, as well as glucose tablets or other quick sugar sources, in case of hypoglycemia.

Plan for changing time zones.

If you're traveling east, your travel day will be shorter, and you may need less medication.
If you're traveling west, your travel day will be longer, and you may need more medication.
Have a conversation about your travel plans with your doctor. Plan your mealtimes and medication times, especially if you use insulin. Try to stick to the plan as closely as possible.
When you reach your destination, consider taking it easy for a few days, especially if you had a long flight that involved crossing time zones. Also, take bottled water and snacks with you while you sightsee—remember, if you're more active than usual, your risks of dehydration and hypoglycemia increase. Knowing what you're eating is also important: avoid tap water and street food if possible, and think about choosing familiar foods so you won't be caught off guard by unexpected changes in your blood sugar levels.
Balancing the desire for new cultural experiences with the need to care for yourself as a person with diabetes ensures that you'll have a safe and memorable trip. For more information and details about traveling with diabetes, be sure to visit the American Diabetes Association website.
("When You Travel," American Diabetes Association (updated Jan 1, 2014), accessed May 1, 2015, www.diabetes.org/living-with-diabetes/treatment-and-care/when-you-travel.html.)